Judy's craft corner
|
home

Air Fresheners

Air Fresheners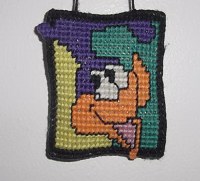 I currently have for sale these two air fresheners for your car or anywhere in your home. The road runner is a wonderful craft for yourself or a gift for someone that has Time Warner Cable Internet service. This item is stitched one sided and is scented. E-mail me with any questions. You can E-mail me an order and I can tell you the final price with shipping so you can send your payment and I can update my site with the items sold. Please send money orders only at this time. Thank you so much and tell your friends about my site.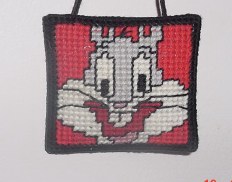 Here is my 2nd craft for sale. It is bugs bunny for those cartoon lovers out there. This item is double sided and scented also. Hang it in your car or anywhere in your home that could use a little freshening. Save more and order both today and only pay one shipping charge. Pass the word more crafts will be available shortly. Beaded art work on the way.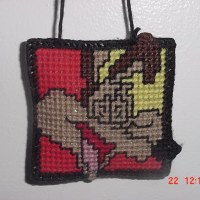 New Item just added is Wile E Coyote He is single sided plastic canvas stitched. He is also an air freshener. I currently have 3 of this item in stock available.